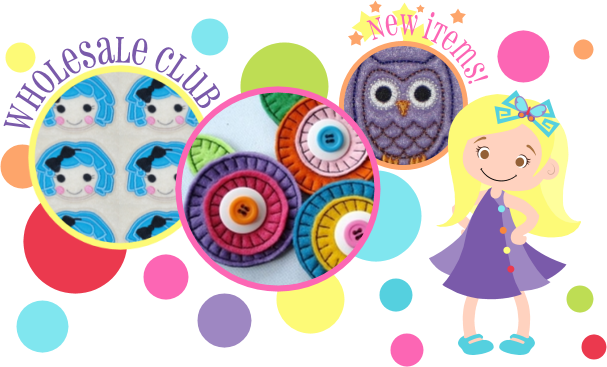 This site is for Feltie Embroidery Files. All the designs listed are in a size starting at a 1.5.
You are more then welcome to fill out a wholesale app, which all your purchases will be easier to track, but you don't need one in order to purchase files.
I also carry Silly Grip NO Slip Grip, Kai Scissors, Felt, & Sparkly Vinyl.
Thank you for your continued support!